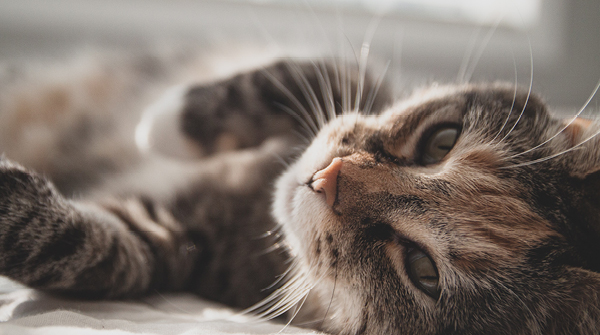 Mycotoxin Contamination Found in Cat Food
A number of companies have had to recall certain pet foods in recent weeks due to an outbreak of pancytopenia that has affected more than 500 cats across the country and it has been reported that over 300 have now died as a result of the contamination (Vet Times). The surge in cases was originally linked to a pet food factory in Lincolnshire, resulting in the recall of three major brands of cat food.
During the investigation into the outbreak by the Royal Veterinary College (RVC), mycotoxins have been found in a small number of samples, these results have now been shared with the Food Standards Agency (FSA) for wider sampling to investigate the potential role the mycotoxin contamination could have played in the occurrence. A spokesperson for the RVC has said,
"To support our ongoing efforts, we are encouraging vets who have seen cats with unexplained severe thrombocytopenia or neutropenia, with or without concurrent anaemia, to complete our survey."
Mycotoxins are a naturally occurring toxic compound produced by certain moulds and can contaminate a wide range of feed and grain based products. Specific mycotoxins that have been found in pet food (both in raw ingredients and final products) are aflatoxins, ochratoxin A and fusarium.  For the pet food industry, grain processing, storage conditions and conjugated mycotoxins (J. Agric. Food Chem. 2006, 54, 26, 9623–9635) are commons issues and while some food processing techniques such as sieving, washing and pearling can help reduce mycotoxin levels, it is also essential to test samples for mycotoxins and determine any levels that are present.
Biorex Food Diagnostics offers a range of Enzyme-linked Immunosorbent assay (ELISA) based tests for the determination of mycotoxins in feed and grain based samples as well as milk, dried fruit and nuts. The ELISA test technology is an easy to use method that delivers results in a quick turnaround time with excellent levels of accuracy and precision.
The Biorex Food mycotoxin test menu includes;
Aflatoxin B1
Alfatoxin M1
Deoxynivalenol (DON)
Fumonisin
Ochratoxin
T2/H2
Total Aflatoxin
Zearlenone
Got question on the mycotoxin range from Biorex Food Diagnostics? Contact sales@biorexfooddiagnostics.com and a member of our sales team will be in touch.
Click here for more information on the cat food products included in this product recall on the Food Standards Agency website.