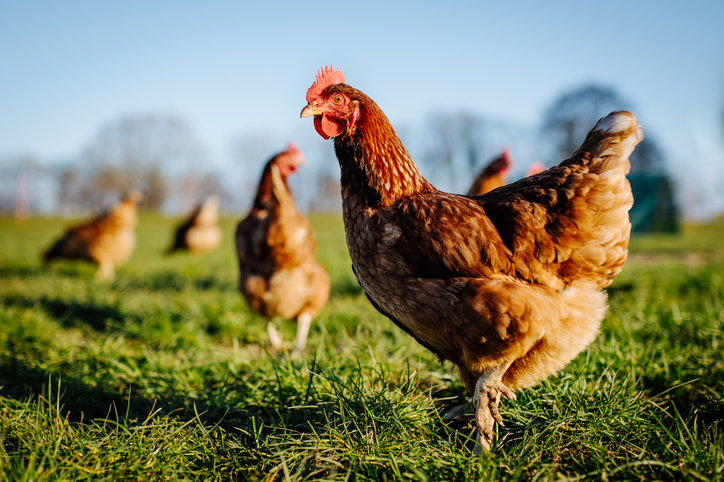 National Poultry Day 2021
Today we're celebrating National Poultry Day 2021!
The poultry industry delivers millions of meals to consumers around the world each year, whilst providing jobs and supporting the global economy through supplying local and export markets.
In recent years, the poultry industry has led the way in the EU Farm to Fork Strategy which aims to reduce the overall EU sales and use of antimicrobials by 50% by 2030. This strategy was put in place after recognising the need for a change in not just the poultry industry but all farmed animals and aquaculture in relation to the use of antibiotics in farming and its connection to antimicrobial resistance. The EU poultry industry has achieved a 90% decrease in their use of antibiotics, making them a reference point for others.
Groups in the US are also calling for the US Administration to address the ongoing threat of antimicrobial resistance at a federal level. The Antibiotics Off The Menu (AOTM) coalition have called for the Biden Administration to tackle the issue head on and have said the hospitality industry must also make the effort to source antibiotic free meat and poultry. Jaydee Hanson, Policy Director at Center for Food Safety has said that by implementing these necessary changes the US could reduce antibiotic use in livestock by 50% by 2023.
Biorex Food Diagnostics manufacture innovative solutions for food and feed testing to ensure the safe supply of poultry, meat, seafood and honey to the end consumer. Offering a wide range of ELISA test kits for the rapid detection of veterinary residues found in food and feed including antibiotics and hormones.
For more information contact info@biorexfooddiagnostics.com