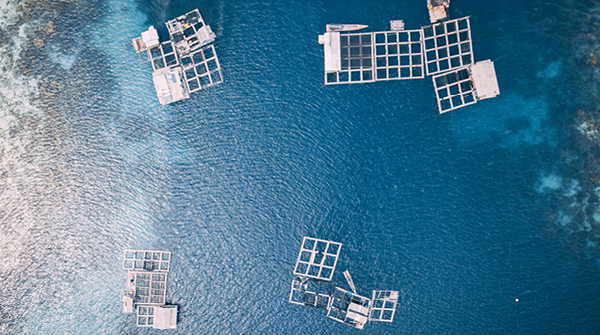 Global Seafood Companies Increase Dedication to Sustainable Seafood Policies
During the recent SeaBOS Company's annual meeting the group reaffirmed their commitment to improving sustainability of seafood throughout the supply chain. SeaBOS companies represent over 10% of global seafood production, consisting of more than 600 subsidiary companies and 10 of the worlds' largest seafood companies including; Maruha Nichiro Corporation, Nissui, Thai Union, Mowi, Dongwon Industries and Cermaq.
The companies collectively agreed to work towards;
Eradicating illegal, unreported and unregulated (IUU) fishing and forced labour
Protecting endangered species
Phasing out the use of antibiotics
Reducing plastic pollution
Reducing greenhouse gas emissions
This proactive approach began in 2016 when SeaBOS established a partnership with scientific partners to increase ocean stewardship throughout the entire seafood sector. As a result of this successful collaboration, SeaBOS companies are able to put risk assessments in place to enable them to meet their targets (listed above).
With regards to the use of antibiotics in aquaculture, SeaBOS members agreed to an 'Antibiotic Stewardship Roadmap', this consists of developing an antibiotics code of conduct by October 2022, complete surveys and create a workshop by early 2022. Executives have also committed to a zero use policy on specific antibiotics, with only exceptions to be made if there national or region specific regulations where they can be used. The companies are moving more towards science based alternatives such as vaccines, to replace antibiotics. This hands-on approach to improving sustainability provides a refreshing outlook on the changes that can be implemented within companies operating at a large or small scale, and the positive impact they can have.
Biorex Food Diagnostics are committed to delivering a range of test kits for antibiotics and growth promoters that are used in aquaculture. Using the 96T Competitive ELISA based methodology, the test deliver results in 45-55 minutes with low limits of detection, making them ideal for quality control testing within seafood processing factories.
Available tests include;

For more information contact sales@biorexfooddiagnostics.com