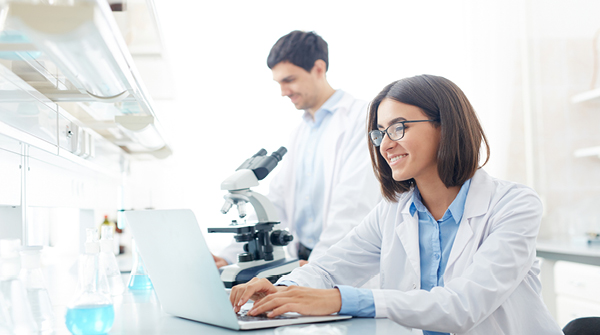 ELISA Analysis Software Available from Biorex Food Diagnostics
Biorex Food Diagnostics is proud to announce the release of our latest new product, the ELISA Curve Fitting Software for analysis of Biorex ELISA test data, created in collaboration with AssayCloud.
The intelligent software calculates the ELISA concentration results from absorbance results from standards and unknown samples. The software is provided on a portable USB flash drive and uses a Microsoft Excel template for calculating the data
The Biorex Food Diagnostics Research & Development department have been working hard with the AssayCloud team to develop a software programme that's cost effective, easy to use and delivers quick results.
The full list of features and benefits can be found below:
Dedicated specific 4 parameter curve fit software
Simple copy/paste functionality
Can obtain results in seconds
Limit of Detection functionality automatically determines negative or positive samples
Calculates the precision of replicates
Supplied on a portable USB device that can be used on multiple computers
Workflow calculation sheets can be completed in advance
Does not require access to the internet
Easy to use plate layout
R2 Calculation
Results can be easily exported and stored in company LIMS
Cost effective solution
Interested? To take advantage of a Special Introductory Offer contact sales@biorexfooddiagnostics.com and a member of our sales team will be in touch.