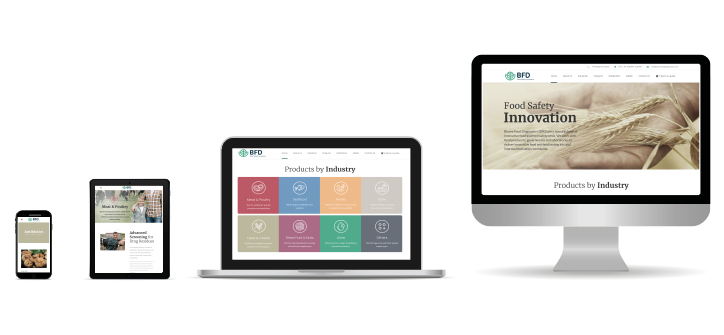 Biorex Food Diagnostics 2021 Rebrand
This week, we are proud to release our new branding and website for Biorex Food Diagnostics. At the beginning of 2021 we made plans to refresh our brand identity with a new logo, colour palette and website. Our aim was to create a brand that conveyed our commitment to food safety and creating innovative products through extensive research and development.
For the website, we wanted to create a user friendly experience that allowed visitors to browse and enquire about products easily with a visually appealing design through the use of natural, organic imagery.
Browse Products by Industry
The new website allows users to view products by their chosen industry/sample
type such as honey or seafood, or by their product grouping e.g. antibiotics.
Request a Quote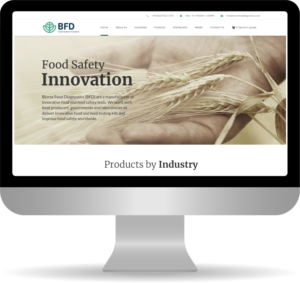 The 'Request a Quote' function of the website enables users to browse the site and choose 'add to quote'
on products they are interested in and submit this to our sales team to receive a quotation.
This ensures users receive prices for the exact products they are interested in without
having to list them in an email enquiry.
Food Safety Innovation
Since the business was established in 2014, Biorex Food Diagnostics has had a strong focus on developing innovative products that meet market needs with user friendly methods.  We work with food producers, governments and laboratories to deliver innovative food and feed testing kits and improve food safety worldwide. We decided on our new tagline 'Food Safety Innovation' as this simply portrays the focus of our business.
Get in Touch!
We look forward to rolling out our new branding over the coming weeks and months and to future growth and success for Biorex Food Diagnostics. If you have any questions or want to get in touch, contact sales@biorexfooddiagnostics.com.